Developing Android Applications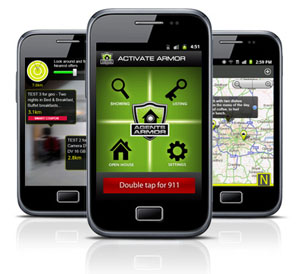 We explore unlimited possibilities for the development of Android applications via a rich set of development tools. 
We have extensive experience in developing mobile applications using Google Android OS and Google Android SDK. Also experience in creating Android / mobile applications, testing in simulators and on mobile devices. 
Our development team is trained in business applications, augmented reality, portfolio, entertainment, eCommerce, shopping cart, travel, real estate, classifieds, health care, job portals, multimedia, eMarketing, social networks, services location you including Geo-fencing, push notifications, generation and scanning bar codes, augmented reality, social networks (Facebook, Twitter), mobile payment, integration Buying in-app applications ads (iAd, Ad-Mob), based HTML5, Phonegap, SQLite, Google Calendar. 
Advantages of Android Application Development 
An open source platform 
Comparatively low investment 
Easy use of APIs and development tools 
Easy application portability 
Less time for application development 
Integration of Google mail and calendar applications 
Android Features 
Development Environment 
FLEXIBILITY in developing all kinds of applications 
multitasking 
We give equal importance to the design of the application and integration of appropriate functions. You can trust us to develop your Android applications quickly. 
Whether you are looking to build custom applications for Android from scratch or want to modify and enhance existing android programs, we can meet the job!Exploramos ilimitadas posibilidades para el Desarrollo de Aplicaciones Android a través de un amplio conjunto de herramientas de desarrollo. 
WebCome, we specialize in developing custom high quality using the latest technology web applications. Our web development services are tailored to meet client requirements and business objectives of our clients. We have experience in delivering web applications with high performance.