iPad Application Development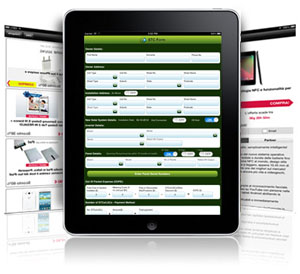 We have a full team of highly experienced iPad developers who have a deep knowledge of the iPhone SDK 3.2 Beta and can use their experience and expertise to develop creative iPad applications and advanced technique. We can customize an existing iPhone app or a web app for the iPad. 
IPad application development in various categories such as: business, customers, restaurants, lifestyle, business, health care, social networking and much more based on customer requirements. 
Advantages of iPad Application Development: 
Best customer service with complete satisfaction 
Friendly applications 
Improved customer relations 
Creating brand awareness 
Increase profitability and business sales 
Open communications channel 
Improved user experience 
Our instant, iPad application development through the following process: 
Analysis of customer requirements 
Architecture and Home Design 
development 
testing 
publication
WebCome, we specialize in developing custom high quality using the latest technology web applications. Our web development services are tailored to meet client requirements and business objectives of our clients. We have experience in delivering web applications with high performance.